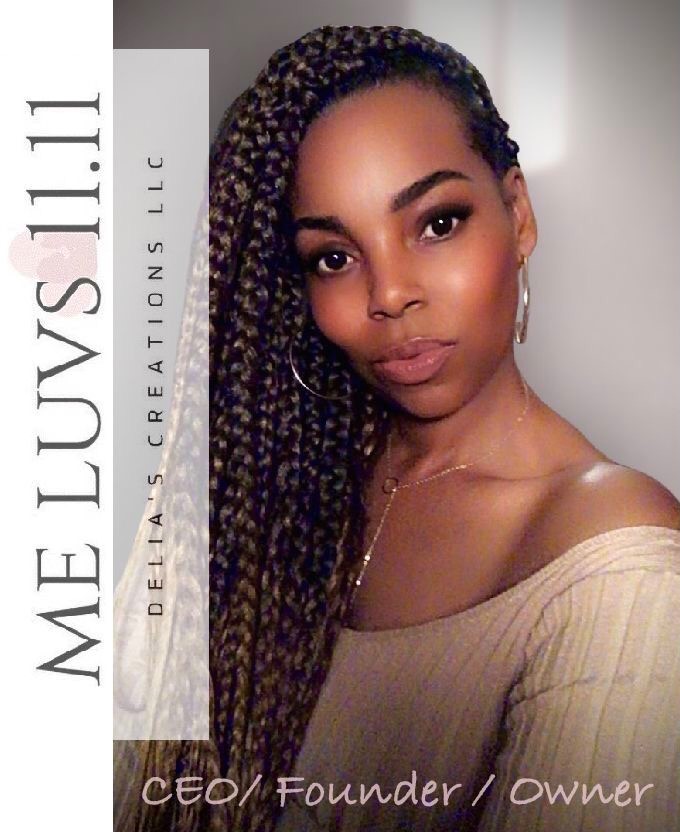 ME LUVS 11.11 DELIA'S CREATIONS LLC . . .

It is a Handcrafted Manifestation Business based on the foundation of self-love and for others to experience and embrace "love" with the 528 Hz. This business is a
judgmental free-zone with positive vibes & open arms of love.
The reason for creating this business is that I had postpartum depression after the birth of my daughter. I tried everything from doctor's visits to going to church. Then I came across meditation and positive affirmations, which helped me overcome depression.
I want to reach others who are suffering in silence from postpartum depression, depression, stress, and anxiety and are afraid of what society may think . . . you are not alone.
I am willing to share the secrets to have a complete loving life as we all manifest magic together.
-Delia